Mesh Customization
5. Read the Mesh Generation Report
Open the Mesh Generation Report of the selected mesh (either clicking the "report" button 

in "My Jobs" or attached link in the notification email).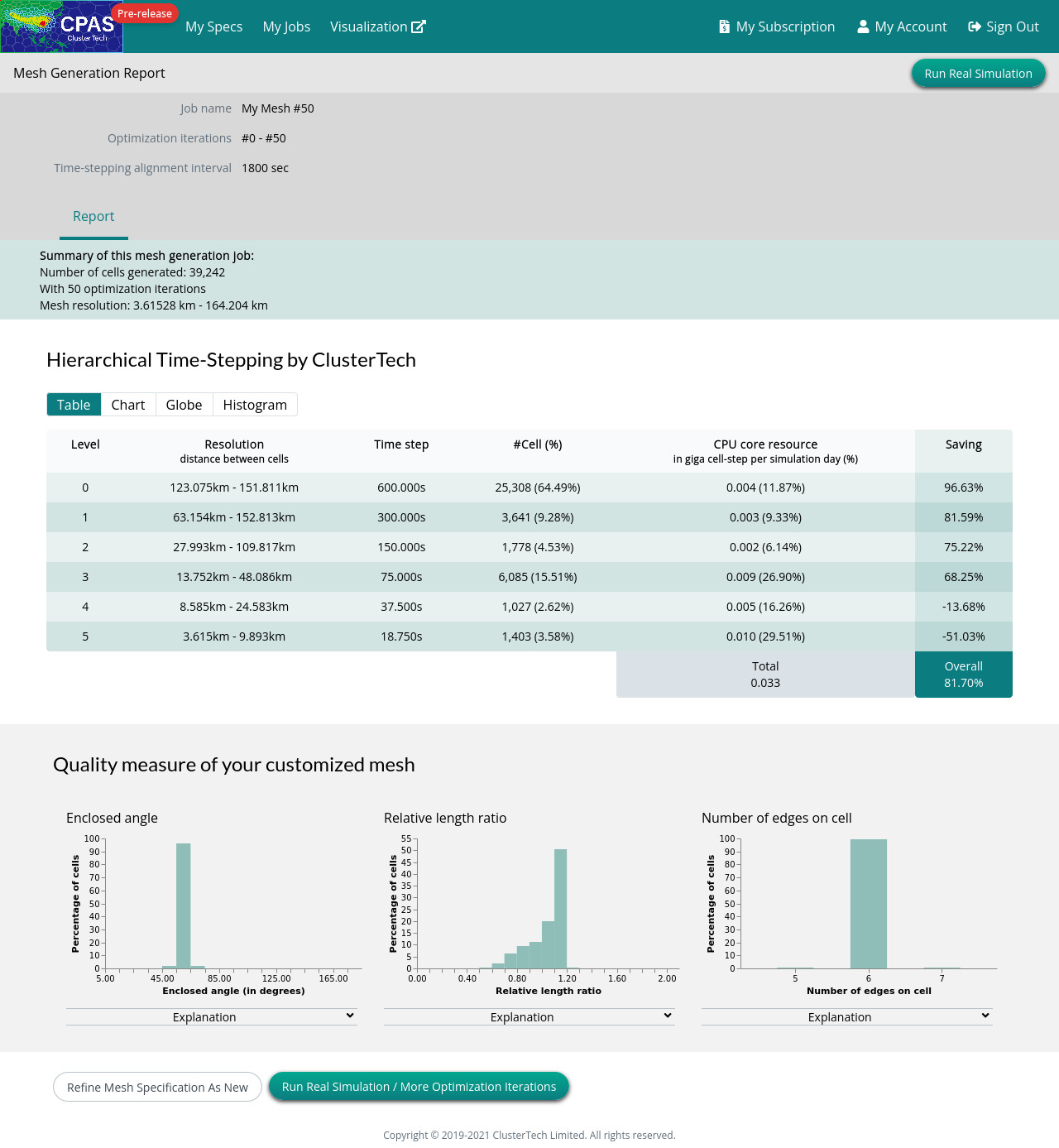 In the table titled "Hierarchical Time-Stepping by ClusterTech", note
The cell "Total" under the column "CPU core resource" indicates the computational cost (in the unit "giga cell-step per simulation day").
 
The cell "Overall" under the "Saving" column indicates the saving of computational resources by CPAS with HTS compared to MPAS-A without HTS. (83.17% means CPAS saves 83.17% of computational resources compared to the 100% usage by MAPS-A without HTS)
Other parts of the Mesh Generation Report should be self-explanatory.
Click the button "Run Real Simulation / More Optimization Iterations" to direct to the job ordering page, which can also be navigated via the "Play" button on the Mesh Generation job list.